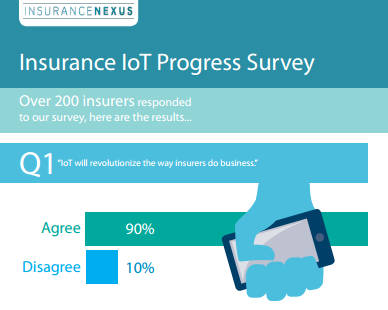 Ever wonder what your peers are thinking about how IoT will affect the insurance industry? Over 200 responded to the Insurance IoT Progress Survey and the results will give you the kick-start you need to get IoT moving in your business. With 19% agreeing that IoT is transforming their business now, these survey results will help you understand why you should be getting IoT-ready right away.
Sign in to continue reading
If you're not registered yet you can do so easily by filling in your email address or connecting your Linkedin account.